Plans ...


Jacek, SP5EAQ plan to be QRV from Rimatara, Austral Islands, IOTA OC-050, CQ Zone 32, QRA loc: BG37OI
Longitude 152° 48' 28" West
Latitude 22° 38' 32" South
from the 2nd March 2022 on 80-10m bands. Jacek operates only SSB. Activity is planned for a period of four weeks, up to 30 March 2022.
He will use FO/SP5EAQ and TX5AQ (only during WPX Contest) callsigns.

About DX-pedition...
Operator: SP5EAQ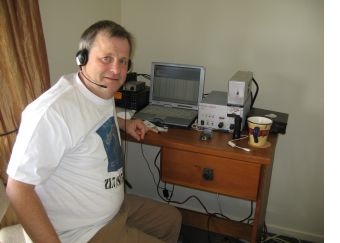 Profession: Eng. Electronics – Professor
Licensed since 1968, Honor Roll #1 on SSB
Interested in: Ham Radio, sailing
Member of PZK, SP DX Club
Previous DXpeditions: VK9NE, T2AQ, E51EAQ, ZK3Q, 5W0AF, A3EAQ, T30AQ, 3D2MJ, ZL7/SP5EAQ, and ZA/SP5EAQ
Keen DXer on SSB, more than 100.000 QSOs from South Pacific islands

Equipement:
TRx: K3 (Elecraft)
PA: HM PA 500W
Antennas: multi-band vertical (SP7GXP)
antenna 80m (type depends on available space)
I would like to thank:
Lance W7GJ for many great tips for staying in Rimatara
Marek SP7DQR for creating a website, taking up the distribution of QSL cards,
and providing software for logs online
Tom SP5UAF for designing the logo of the expedition and QSL cards
Waldek SP7GXP for taking up the challenge of designing and making a super light multi-band antenna
Mirek SP5ENA for designing an 80m antenna and providing a spare transceiver
Donations...
I am happy to meet all the costs of the DX-pedition, but I am seeking sponsorship and donations from individuals, DX clubs and organizations towards any excess baggage charges, printing QSLs and similar expenses. The expedition is clearly more expensive than the previous ones. To make a donation, please go to Donations menu.

Jacek SP5EAQ
and after DX-pedition...

Some statistics: